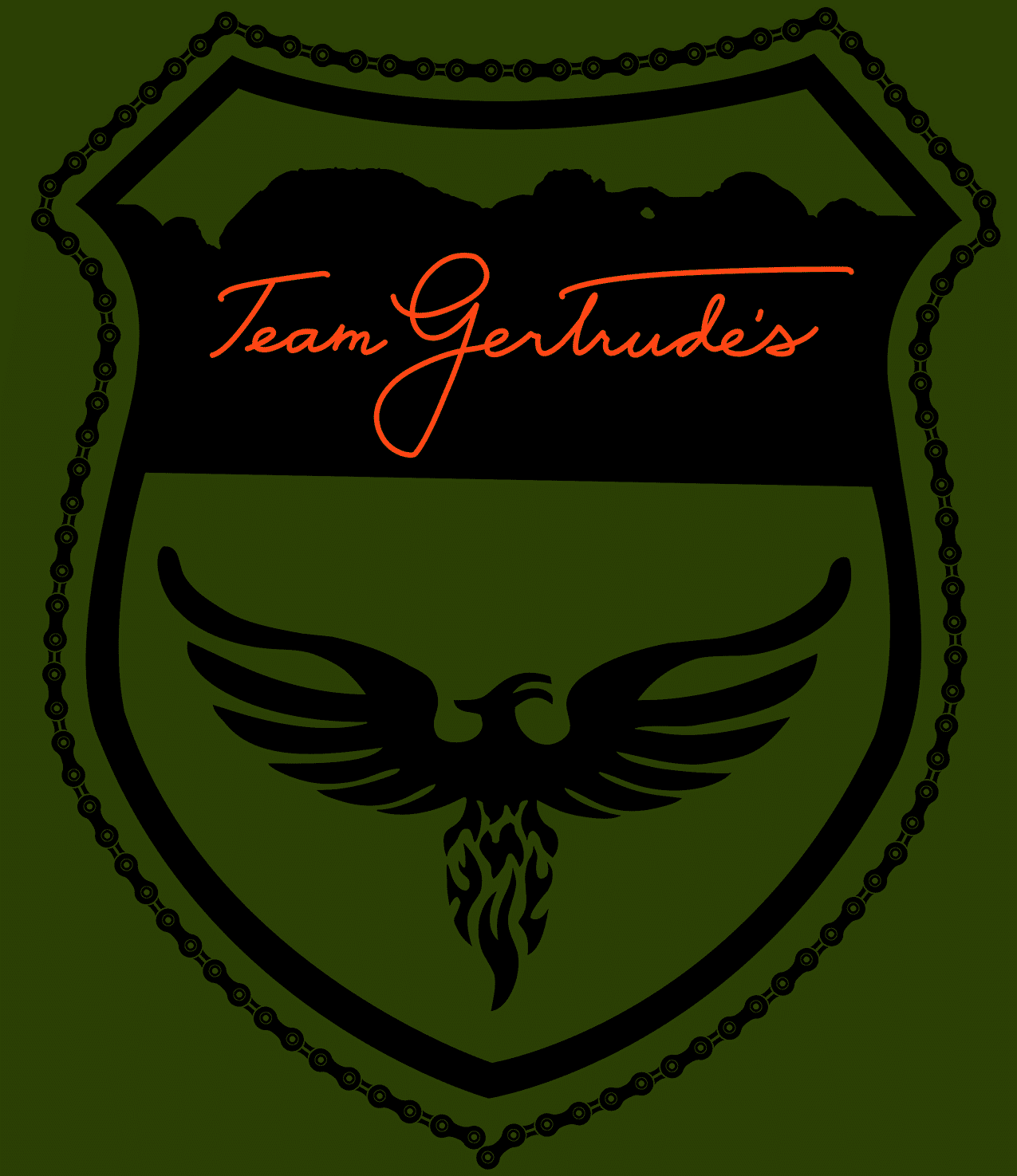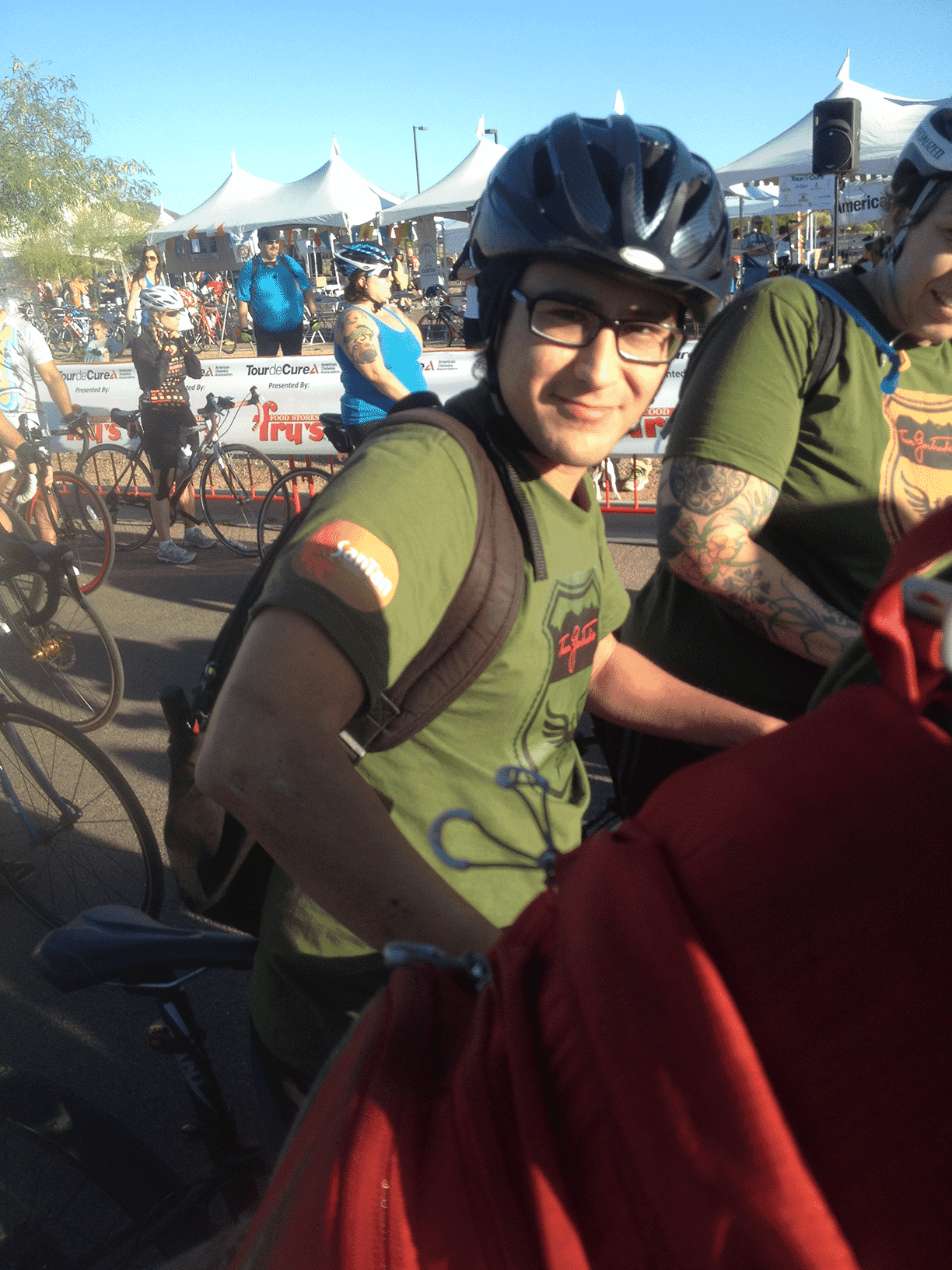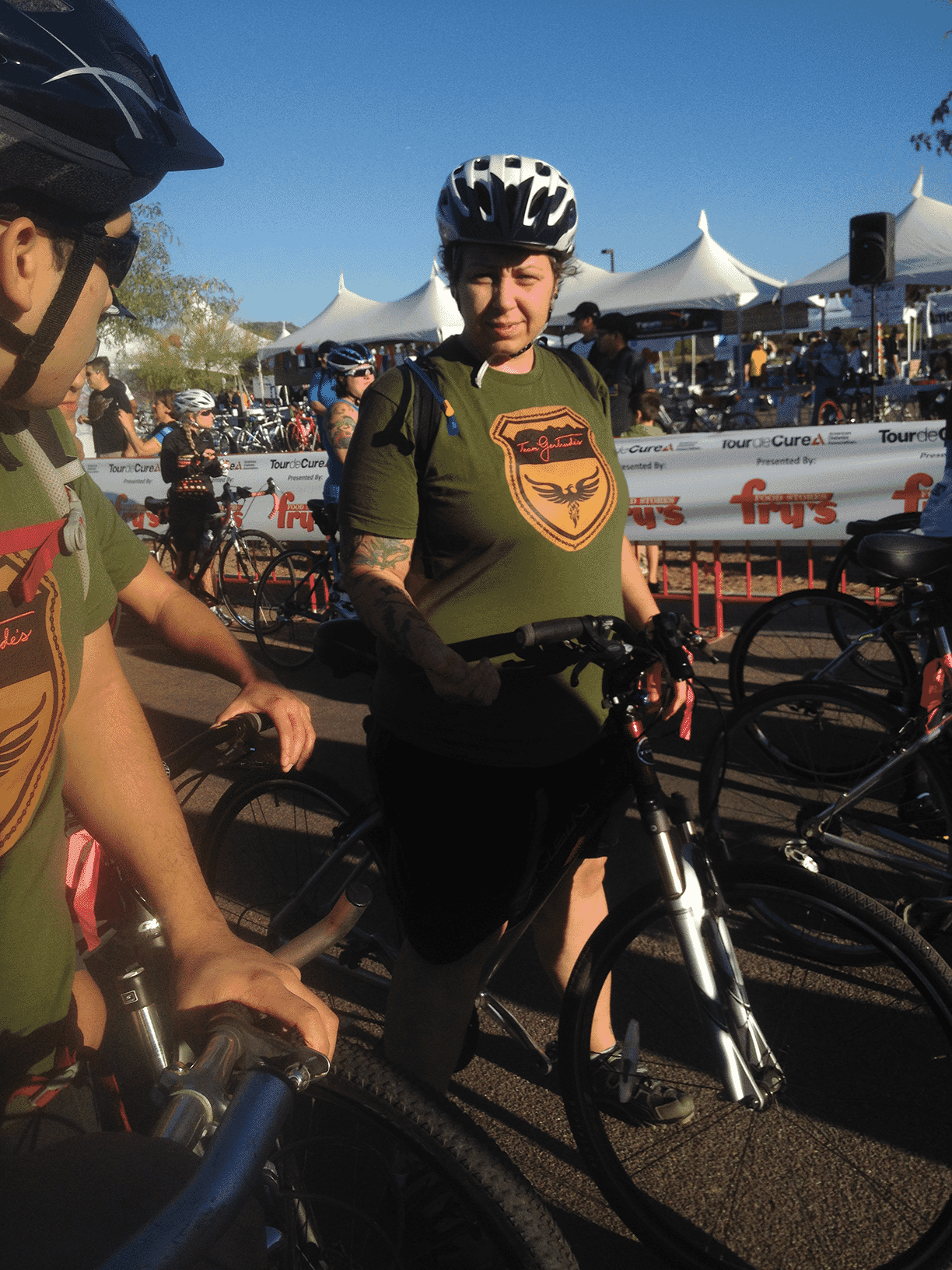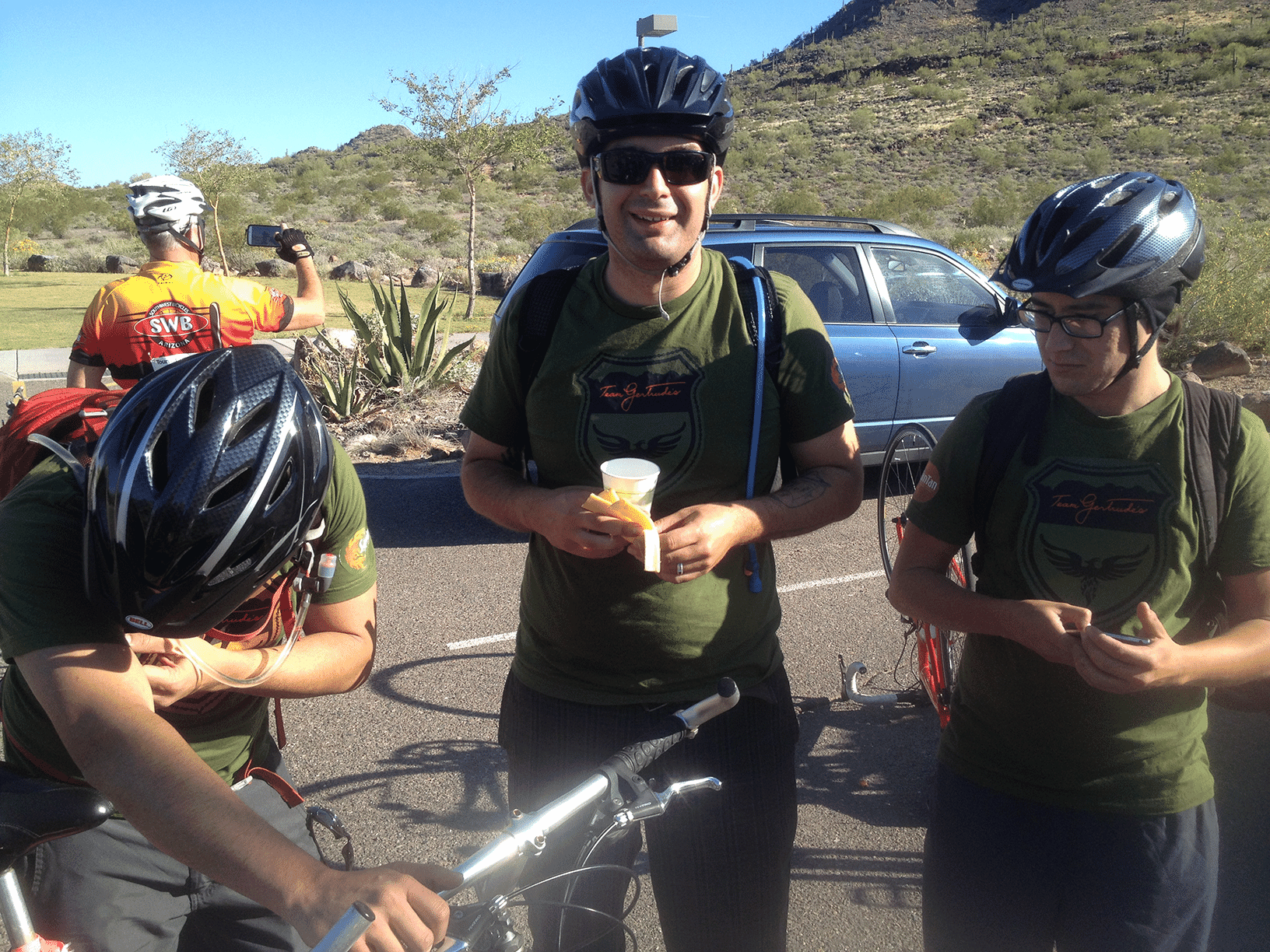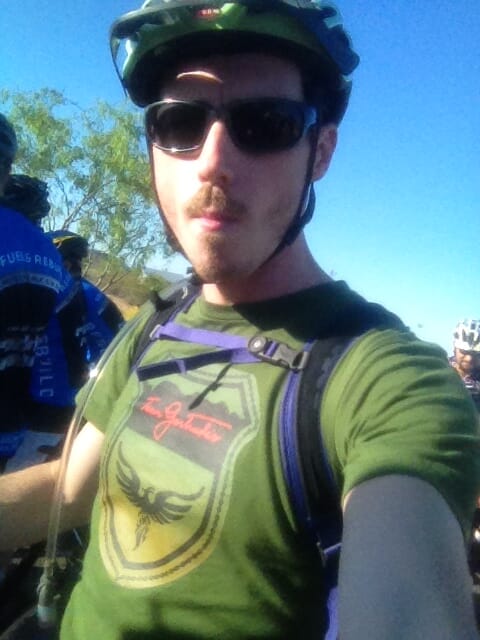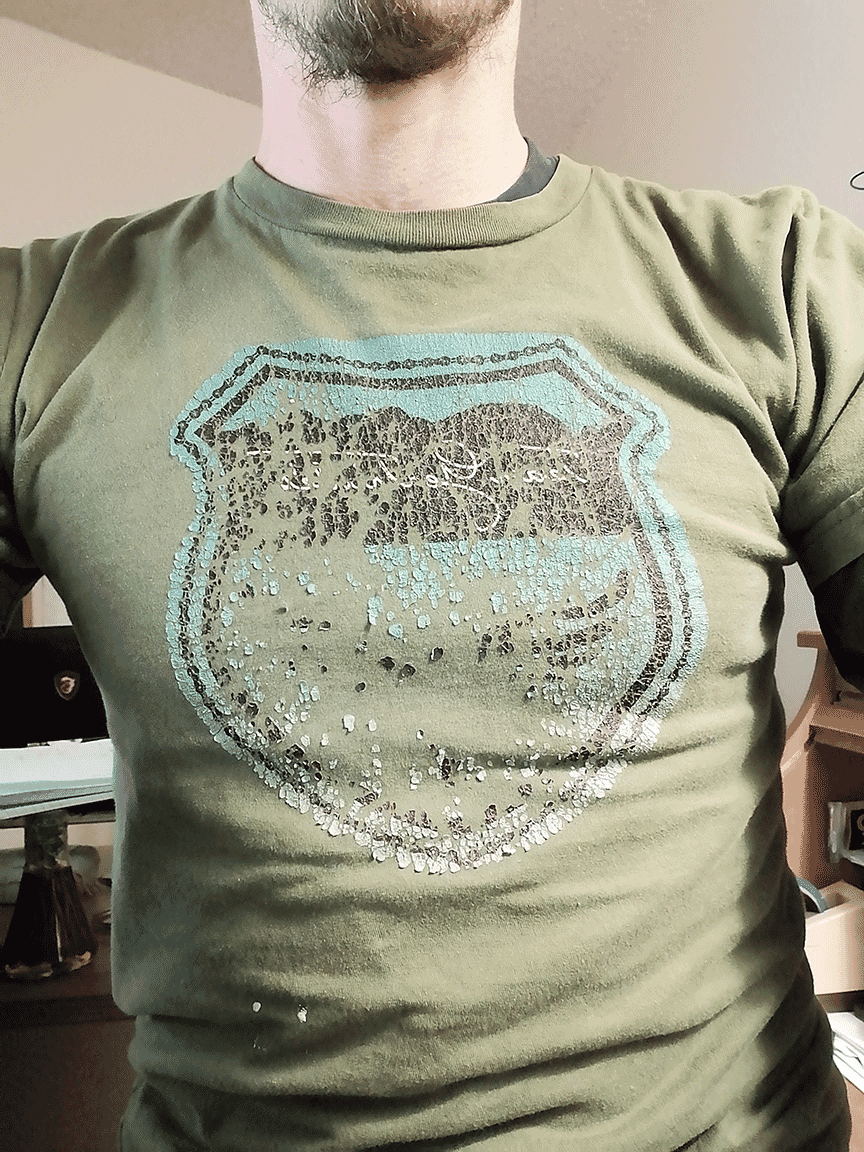 Logo – Team Gertrude's
In 2015, the sous chef for the restaurant I worked in started a cycle team to ride in the Tour De Cure. A handful of employees signed up and collectively raised a few thousand dollars towards diabetes awareness, research, and cost containment. In all, it's a really well supported ride with a ton of sponsors that's worth the cost of entry.
In addition to the funds I raised, I designed this logo and had it printed on inkjet transfer paper which was NOT the most efficient use of ink or time. Dropshipping would have been the way to go given adequate lead time which I did not have. The inkjet transfers did … ok. They got the job done but mine has not aged well.
The silhouette is of the Hole in the Rock geological formation in Papago Park, where Gertrude's is located and I also happen to have spent many of my formative years. The original source file for this graphic is one of the first images I did using vector paths meaning I could scale this logo to the size of a billboard (or however large) without aliasing.
Logo – Spot Bike
I've worked in a few bike shops in my time and one of the shop owners I worked for wanted to start a brand that was focused on belt driven bikes. It didn't really go anywhere (domain was no longer taken last I checked) but I got paid for the logo and still think it looks cool.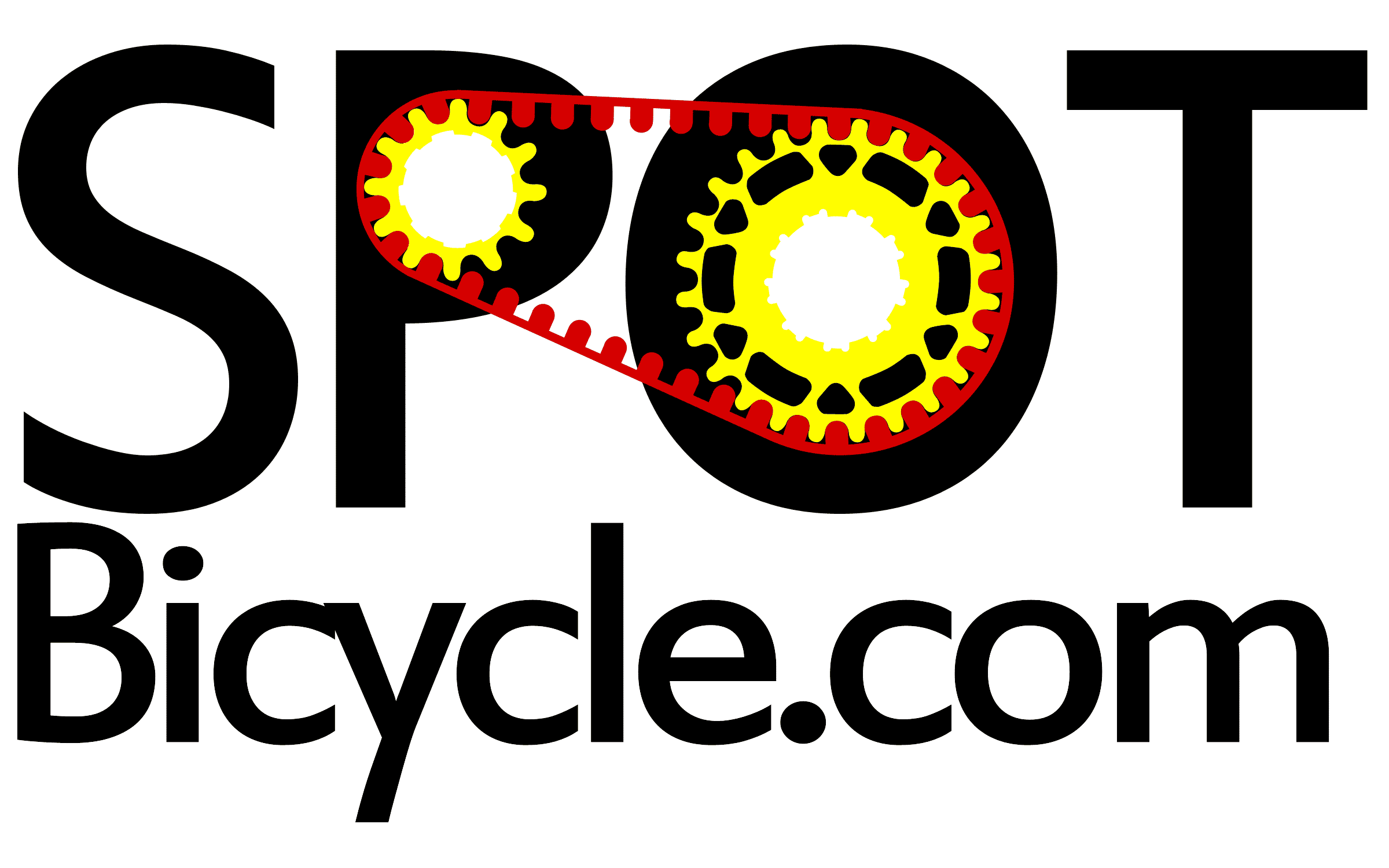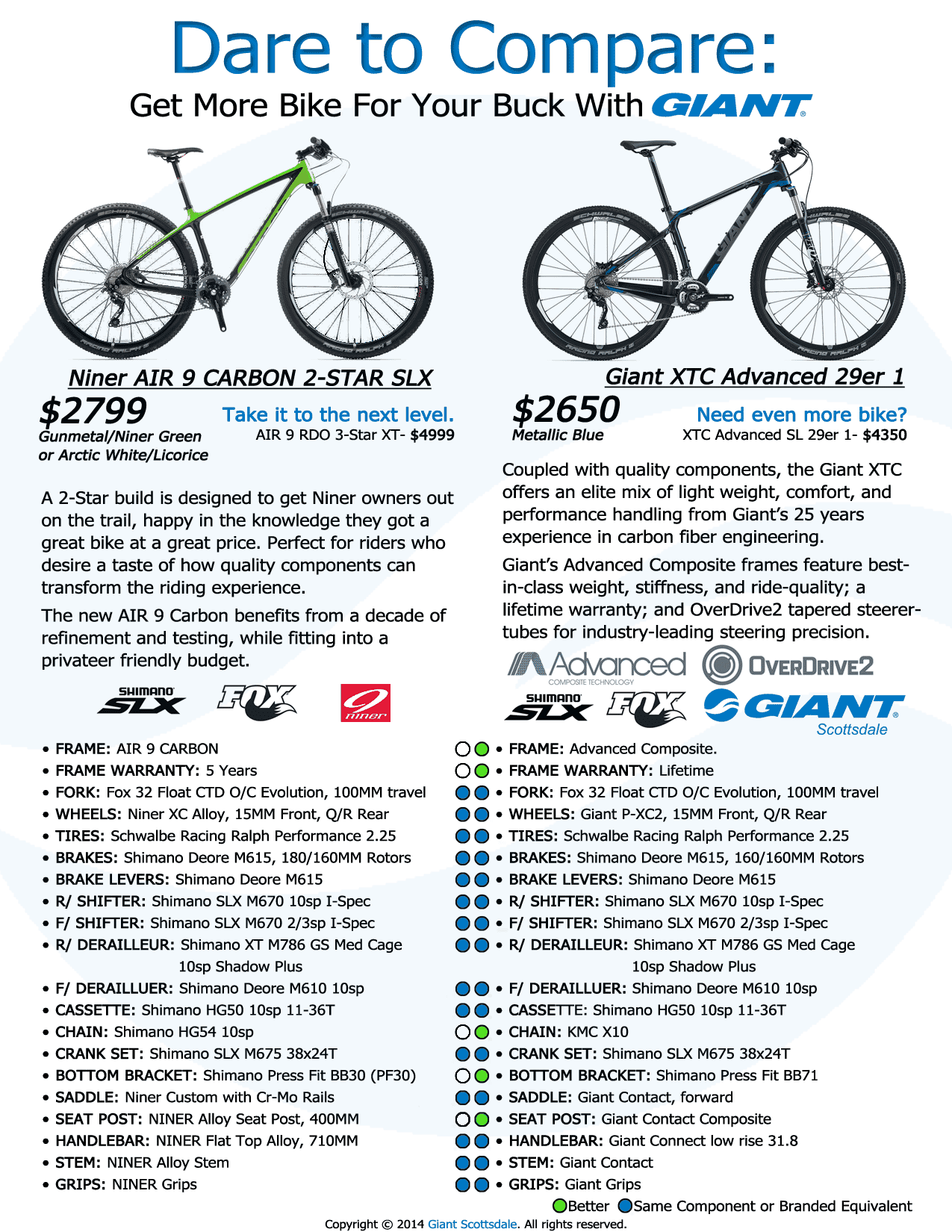 Infographic – Dare to Compare
This comparative infographic illustrates the bang for buck you get buying a Giant bicycle vs a leading competitor's. Giant has economy of scale working in their favor and their bikes were taking more podiums at the time by a wide margin so we felt confident in saying that even the frame itself was better. The point was to really hammer the near part for part identical builds with a slight price and performance advantage to Giant.
Those are all great points but if the boss hadn't bought a few XTCs on clearance, he wouldn't have cared enough to have me make this graphic. Sometimes kool-aid can be refreshing.
Homepage Landing Graphic – EECO Homepage
This is the graphic I created for the homepage of the EECO website, technically a placeholder for a video to prevent auto-loading. In Adobe Illustrator, I traced paths over a schematic for the SR15-1 Sidewall Chipper then output a reasonably but not absurdly large PNG file to use as a parallax background. Shopify doesn't respect vector images so the large image file adds a layer of futurproofing against ultra high resolution displays.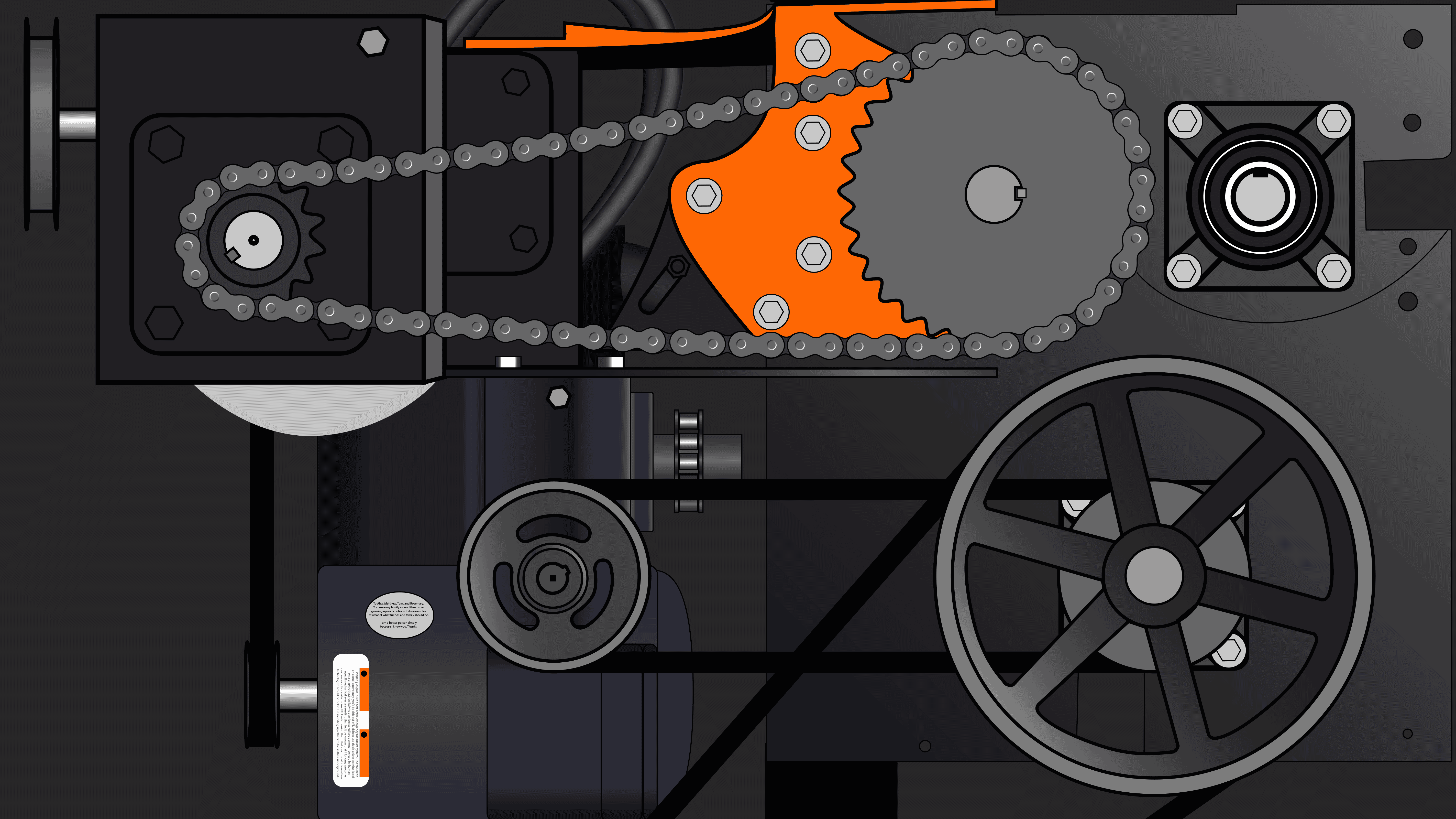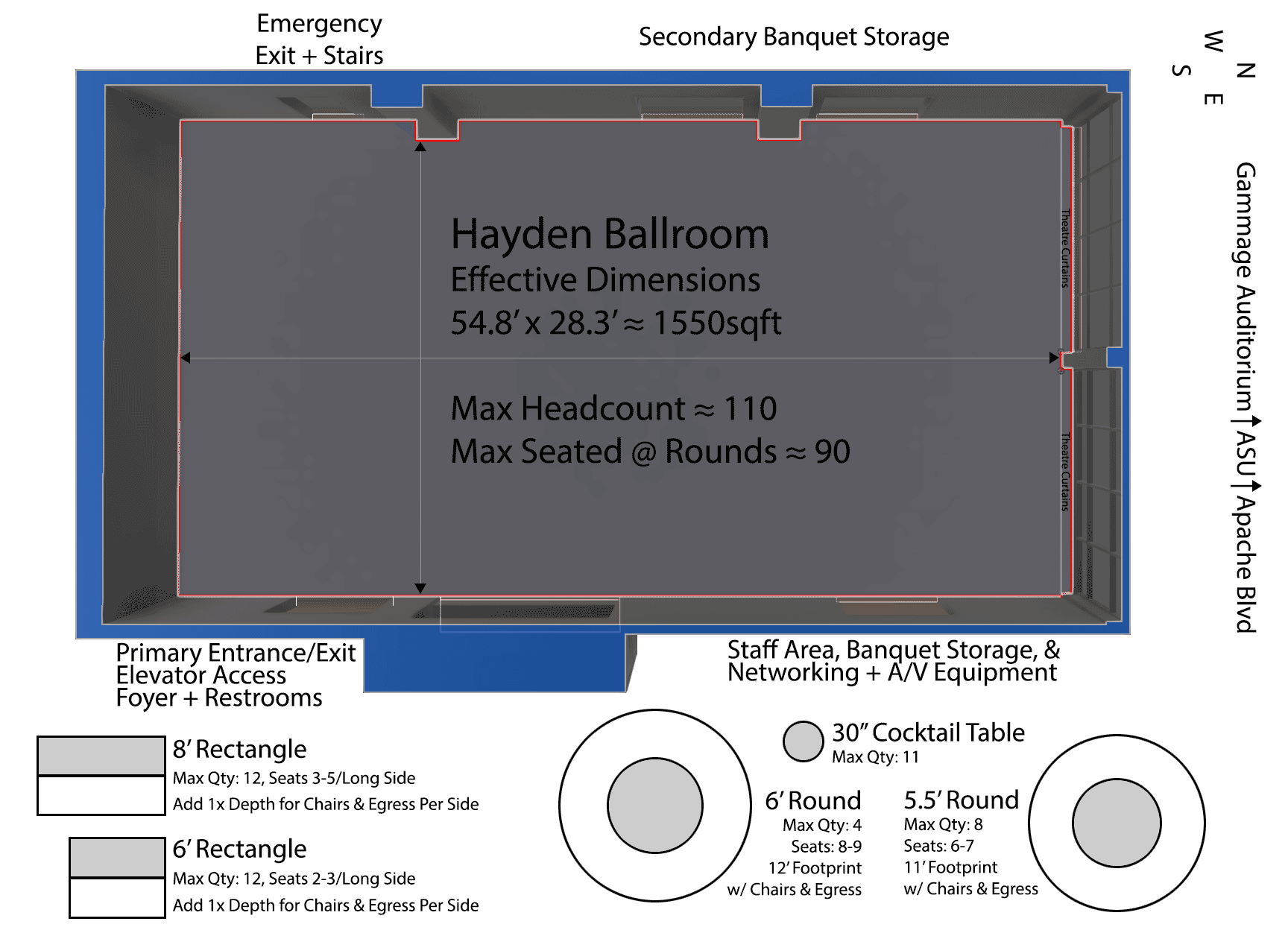 Table Layout & Planning Guide – Hayden Ballroom @ The Graduate Tempe
As a catering captain, I took my job pretty seriously. During a slow period, I busted out the measuring tape, modeled my ballroom in Fusion 360, and created this guide to aid in planning layouts that allow for tables, chairs, and room to move.